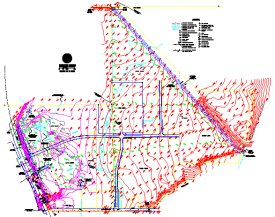 northfield park, a multi use planned commercial development in new castle, indiana, will be the future home for the local wittenbracker ymca complex. the 85 acre development on the north side of new castle is bordered by state road 3, the big blue river, and new york street.
tentatively planned for this multi use development is a combination of multifamily dwelling units, commercial retail, and light manufacturing.
the intricate design solutions for this project included a master plan that would incorporate the coordination of the new city sewer infrastructure and the floodway issues associated with the big blue river.