the indiana box company project is a 74,000 square foot building on a 7 acre lot in the city of greenfield's newest commercial development. the new road commerce park encompasses a 35 acre commercial and industrial complex envisioned by a local developer. the three large lots are serviced by utilities provided by the city of greenfield.
new road commerce park
record plat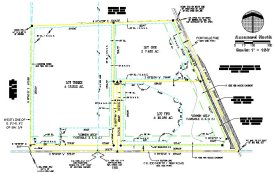 coor consulting & land services, corporation provided the project developer with the land information data and design solutions to spearhead the project through the municipal approval process.